"Bring harmony back in my body and soul with Japanese care!"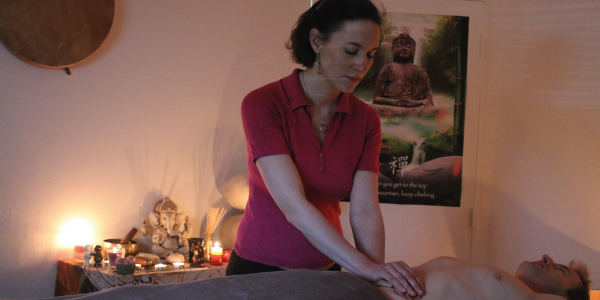 Shi means "fingers" and Atsu "pressure". This massage stimulates the natural defenses of the body.
By performing a series of pressure with the thumbs, the practitioner reduces various aches and tensions. The person then feels a noticeable physical and emotional improvement.
The action of Shiatsu improves flexibility of muscle tissue, supports the smooth functioning of the nervous system and stimulates the circulation of blood and lymph.
Shiatsu is primarily a health practice. Recognized as official medicine in Japan, Shiatsu is to restore the body's smooth vital flow, known generically as "energy." It is one of eight alternative approaches recognized as a "worthwhile unconventional medicine" by a European Parliament resolution passed on May 29, 1997 at the instigation of Paul Lannoye, European Belgian MP.
""Bring harmony back in my body and soul with Japanese care!" & through crystals' power!" – Well-being Shiatsu (1h20) : 
Well-being Shiatsu with warm stones & crystals.
For true well-being and out of respect for the practitioner, your body must be clean.
An organic tea  is offered to you for all care you receive.
Ethics : All massages are unambigously non-medical and non-erotic or sexual. The proposed massage techniques give well-being through physical relaxation and they are not acts of physiotherapy.
Any appointment taken and not canceled within 24 hours will have to be paid.